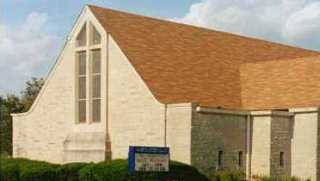 Mouth Olive Church is a warm and friendly place for individuals, couples, and families with children. People always have questions and concerns the first time they go somewhere, and going to a church is no different. To help you feel more comfortable and know what to expect when you join us for Sunday morning worship, here are a few frequently asked questions.
What time is worship?
We gather in the Sanctuary at 10:30 a.m. for about an hour each.
Can I wear this?
We want you to feel welcome and at home, so feel free to come as you are. We do not have a dress code or expectations. You will notice that most people in our pews wear business casual.
How can my children get involved?
Children and youth are always welcome in worship, and child care and Sunday school is available.
For children under three years old, we have a nursery, and preschoolers are invited to the classroom across the hall. Children who are in elementary school are in worship. Children in kindergarten through fifth grade often start in worship at 10:30 a.m. and are dismissed to Children's Church after the children's message. On Sundays when children start in Sunday school, signs at all the entrances indicate that change.
Youth Group is also on most Sunday evenings at 5 pm during the school year. This is also led by Pastor Chris. E-mail him if you have questions.
How will I know where to go?
We have plenty of parking. Most families enter the back door off the parking lot.  No matter which entrance you use, someone will greet you and gladly help you find the worship space and classrooms. Families with young children and people needing handicap accessible features will find the northwest entrance the easiest to use.
How do people describe your worship?
We celebrate with a laid-back worship experience combing traditional hymns, contemporary praise songs, and plenty of warmth and hospitality. Pastor Chris' sermons are Bible-focused and Christ-centered. Worship often involves a full choir and hymns and songs lead by guitar and piano.
What if I still have questions?
Contact Pastor Chris if you have any questions or concerns at chris@mount-olive.org